Finding the right Social Media Management System that has it all is hard – I have switched from one to another over the years because prices have gone up, limitations to the number of profiles I can have are set or the lack of features are not being upgraded… well I am pleased to say after using this little hidden gem I cannot see myself moving to anything else for a very long while – considering it has all the features I need, unlimited profiles can be added AND it is a one off price – for a lifetime!!! Including future upgrades to any new added features!!! What is it you say?
Before I tell you I have to share with you why I am sharing my new social profile management secret – the lifetime price is only valid until Friday. After that you will have to choose between a yearly or monthly fee. It is until Friday $99 – that's it, no other ongoing fees! Compare that to Hootesuite or any of the others! It is called Market Me Suite
The features are endless and since it is the new social media software on the block they are continually adding more – like integrating with Ping.fm to access and schedule even your blog posts to Blogger and WordPress and any other business or personal profile you may have created in Ping.fm.
Now let me share with you why this Social Media Management System stands out from the rest. There is a tonne of features I could talk about and I really encourage you to go check out the tour Market Me Suite has produced to show you all of them but the core ones I'm listing is what sold me. In a nutshell it was the convenience of everything I needed in one spot and the time saving features are always a BIG plus.
1. Unlimited profiles – and I mean UNLIMITED.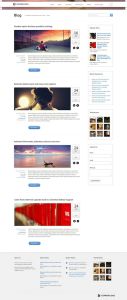 2. Switch between profiles with a drop down menu and post to as little or as many profiles you want to – including Fan Pages AND Groups.
3. Set up a direct message to new Followers
4. Schedule not only tweets – but also posts to Facebook Profiles AND Fan Pages – YEAH!
5. Create Twitter lists of your Followers to tweet to, search by keywords and follow others in bulk.
6. Use the color coded dots to assign particular tweets or posts to staff members to follow up or use assign as various to do lists for yourself.
Now I am hearing a few of you say – these features aren't that different from what is already out there – no you're right… but the convenience of having them all in the one place saves you a HUGE amount of time! And I'm not finished… I've left the best for last…
7. Create Twitter Reply Campaigns – WOAH! This means target geographically who you want to follow and want  to spend your time interacting with – a really great tool for local businesses!
8. Set up RSS feeds and schedule them out so you don't have to search for information to share. (they announced today that over the next coming weeks they will be rolling this out for Facebook – including the ability to schedule RSS feeds to Groups & Fan Pages – I know no other management system that targets this!)
9. I mentioned briefly the integration with Ping.fm and this is perfect to then access any other social presence such as Linked In, WordPress, Blogger etc you have out there and tie it into this new system rather than switching between two management systems to post to all your profiles.
AND THE FINALE!
10. This system lets you create your own linkable signature after every tweet and post!!!!
Not sure what this means? When you post or tweet from a 3rd party program such as Hootesuite every one of your messages has their link underneath it – meaning two things.
1. you're giving away valuable real estate and backlinks to someone else!
2. it is obvious to people how much time you're not interacting with that profile directly – it's important to have some tweets or posts direct occasionally and be consistent with your 3rd party management system because it is more accepted that you are busy and have a life away from your computer and not give the impression you have no interest in your followers at all.
So yes I am converted and happy with the tutorial videos they provide to help you set this all up too!
If you have been following me for a while now or know me well I NEVER share a Social Media Resource that costs my fans or followers money unless I think it is of high value – and Market Me Suite passed the test – but remember after Friday you will be paying a lot more over the long term for it and if you plan to grow a Social Media presence and do it on your own then I know nothing better to date than this to manage it!