ATTRACT & CONVERT MORE (& BETTER) CUSTOMERS
Featuring Google Partners Livestream
Wednesday May 17th, 11:45am - 1:30pm
Bella Vista, NSW
Every business needs one thing to keep their doors open…sales.
But without a system that generates leads, warms them up and converts them, you will forever be chasing the next sale, rather than building long-term customer relationships that have a value way above that of a one-off sale.
In this workshop we cover how to put in place marketing strategies using Google Adwords and Facebook that will get you away from the feast-and-famine sales cycle that we all dread.
We'll talk about how to develop leads for businesses that deal in a market where prospective clients are hot and ready to go, to industries that involve a longer sales cycle.
In this free seminar you will learn about
Niching
Avoid the temptation to market to everyone. By attempting to appeal to everyone, you appeal to noone so identify a niche and own it.
Buyer Personas
How to identify "individuals" that are after the product or service you offer
The Buyer Journey
How to map the needs of your buyer personas to each stage of the buyer journey; Awareness, Consideration, Decision Stage and Post-Purchase
Engaging Your Audience Through the Buyer Journey
Building a relationship with prospective and existing customers does not happen by accident. Learn how to develop a plan and the strategies for communicating with your audience.
Using Google Adwords and Facebook Ads to Develop & Nurture Leads
Learn how to use search engine and social media marketing to drive awareness of your product or service and ultimately turn prospects into leads and sales.
Book in and network with other attendees
Google livestream – Changes in online consumer behaviour that matter to your business and how you can leverage Google Adwords to boost your business.
The Buyer Journey – Acquisition, engagement and conversion strategies and the methodology and tools you will use at each stage.
Your Host and Special Guests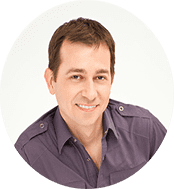 Founder and Digital Marketing Strategist,
Buzz Web Media
JP will present on how you can identify the needs of your audience and niche your approach to deliver a focused marketing message that will add people to your sales funnel, nurturing them through the buyer journey to create customers with higher lifetime values that are more loyal and happy to talk about you to their friends and associates.
SPECIAL GUEST VIA LIVESTREAM
Mobile Solutions Specialist, Google Australia & New Zealand Jonathan has been at Google 9 years working in the London and Sydney offices. He has worked in analytical, business and product development roles. He is currently focused on Google Australia's mobile advertising solutions. Jonathan graduated from the University of Sydney with a Bachelor of Science in Civil Engineering and Commerce.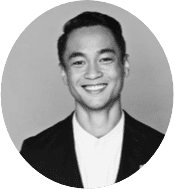 SPECIAL GUEST VIA LIVESTREAM
Performance Lead, Google
Australia & New Zealand
Clark leads market strategy for performance products in AUNZ, making sure we're offering the best solutions to our advertisers.
Fill in the form to reserve your spot…